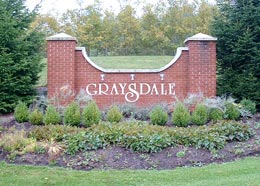 Welcome to the Graysdale Homeowners Association (GHA) Web site, thanks to the design and technology of Blue Banana Designs. You can find all the latest news and updates here. If you are a resident, you will also be able to access our neighborhood Graysdale Directory with a password.
Community Info and Contacts
234-0271
To report streetlight malfunctions
231-3071
Brooks Parker, 234-7198
238-2282
Van Swauger, Director of Transportation, 231-1033
GHA Officers
President
Vice President
Secretary
Treasurer
Resale Certificates
Email suggestions to info@graysdale.com.